Not only is this lion costume by A Night Owl Blog ridiculously adorable, it's also super easy to make. There is absolutely no sewing required, and all you really need is yarn and scissors to make the mane. Then just add on a nose ans whiskers with brown eye liner or face paint, and pair it with a yellow tshirt and jeans.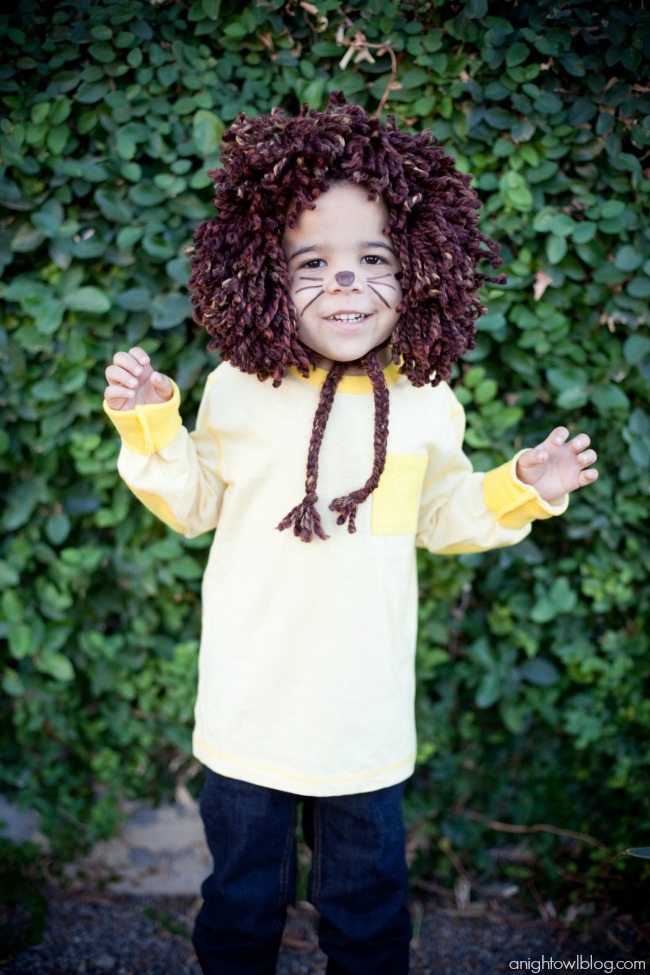 All you really need to know how to do is to make pom poms out of yarn. This lion costume would be perfect for Halloween, or a special costume party, but it's also so cute and simple it would be a fun craft to make and to add to your kid's costume collection for fun and creative dress-up play.
Be sure to stop by A Night Owl Blog for more adorable pictures and a great step by step tutorial.