If you love to craft or make, these school supply costumes are perfect for you!
3 DIY School Supplies Costumes
1. Elmers Glue Bottle
Each letter on the Elmer's Glue bottle costume is hand cut out of felt, and check out the orange beanie that looks exactly like a glue bottle topper! Amazing, right?
2. Crayola Crayon costume
The Crayola crayon used a red funnel as a hat for the crayon point and also hand cut each letter out of felt. Genius!
3. Watercolor costume
The watercolor costume could easily be recreated out of cardboard and paint and secured around your neck like a giant necklace with a ribbon. How about that giant paint brush!?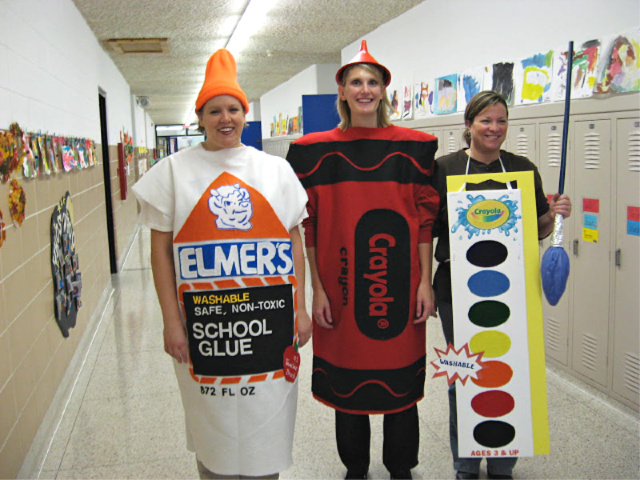 For more details and pictures, check out Everyday Living.