If you like punny costumes, then this DIY French Press Costume is for you! What's great about this costume is that people won't always immediately get what it is, and it makes a great conversation starter. Plus, you get to dress up all cute and French but your costume is also extra clever.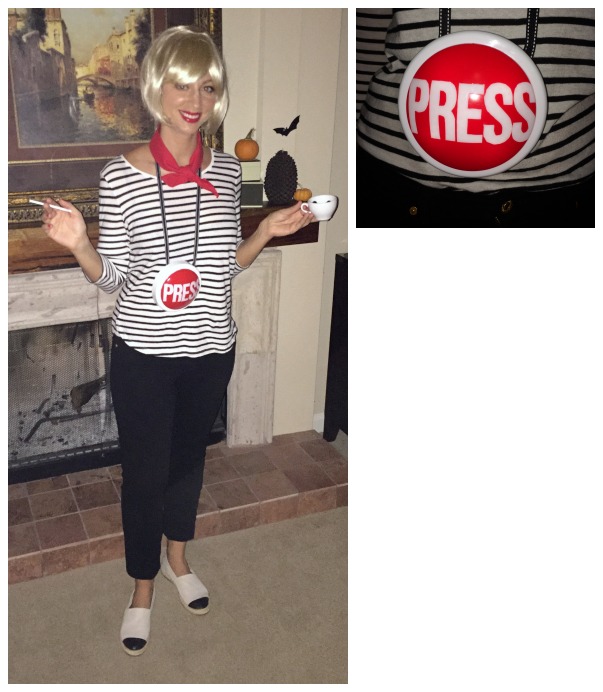 You could put together the costume a lot of different ways, but a simple striped shirt and a red beret go a long way. For a guy, you could also add a silly little french mustache. I also think that the fancy cigarette and tea cup are also nice touches. Tabitha even made her "Press" button out of a stick on light, like this
! Tabitha used stickers to spell "Press", taped the outside of the light, and spray painted the entire thing red! Pretty clever, huh?