Not only is this dog costume hilarious, it's so easy to put together your very own "pure bread"!
DIY Wonder Bread Dog Costume
The caveat for this dog costume is your pup has to fit inside of the plastic bread package. Unfortunately, this means small dogs only. Simply, cut the top off of the Wonder Bread bag off and slip Fido inside. Then tie the tail with the bread twist tie and he's all "bready" for Halloween!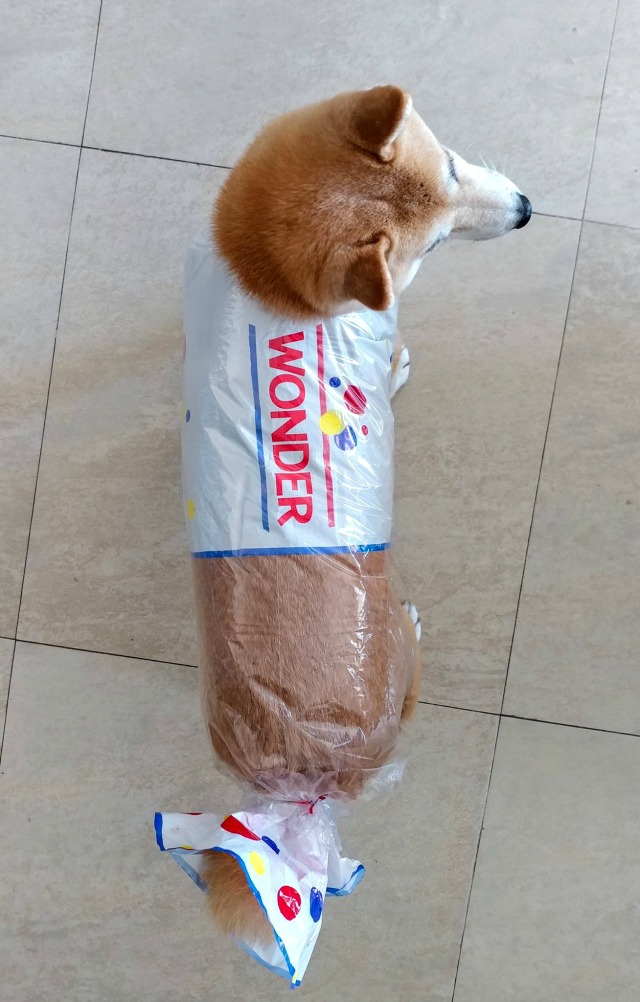 Image found via Imgur