Classic Noise turned herself into Max from the cute book Where the Wild Things are. You can purchase the white adult footed pajama onesie
 online for $25, and DIY the accessories! To complete you Where the Wild Things are costume you'll need a paper crown, buttons, and gloves! Talk about a comfortable costume?!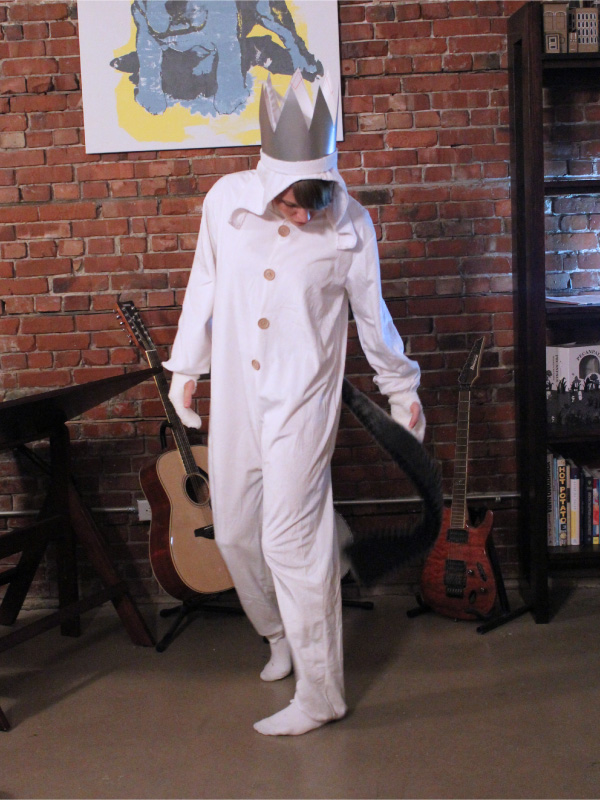 See more pictures and costume details at Classic noise.