Taylor from Taylor Made whipped up this clever little octopus creation for her sweet boy. And it all started with a onesie! She made an "octopus leg belt" our of an XL man's t-shirt.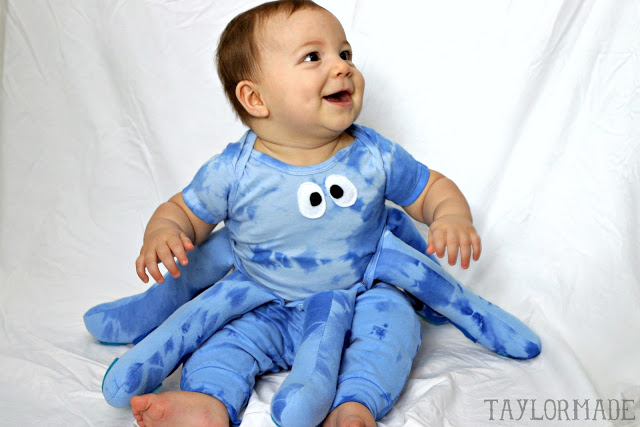 I love the details of this costume… see the little suckers she glued to the bottom of the tentacles… cute!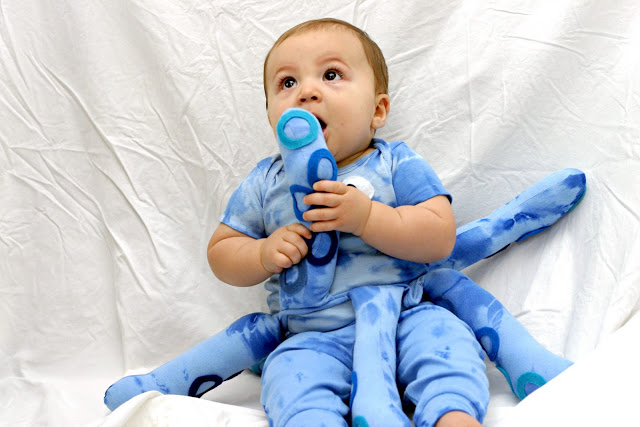 See all of the baby octopus costume details on Taylor Made.