Juicy pear is always a winning jelly bean flavor in my book, and so is this DIY costume!
DIY Jelly Bean Costume
Peta Hatton put together this super cute DIY jelly belly costume using water balloons (filled with air), a dry cleaners clear plastic bag and a Jelly Belly logo printed out and adhered to the bag.  You could pull this look off with all black clothing like she did or any other bright solid clothing items to coordinate with the balloon colors.  I love the simplicity of this but it's so eye catching, fun and unique!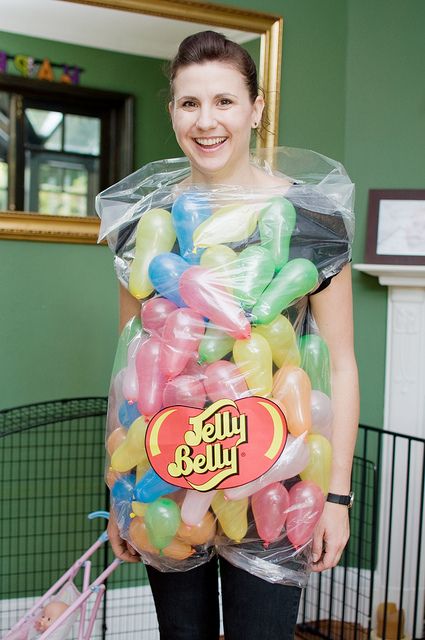 See more about this costume here.