Mindy turned her pooch into the perfect pinata! And she made the whole things from scratch. Here's how:
Mindy said, "I sewed the body with felt and interfacing and then cut out crepe paper streamers and glued them to the body. Then I made a head out of felt and cardboard. The head is strapped to his body with Velcro. There is also a little strap attached to the head so that I can help hold up the head, but it also acts as a string to hang him up as though he is a real pinata!"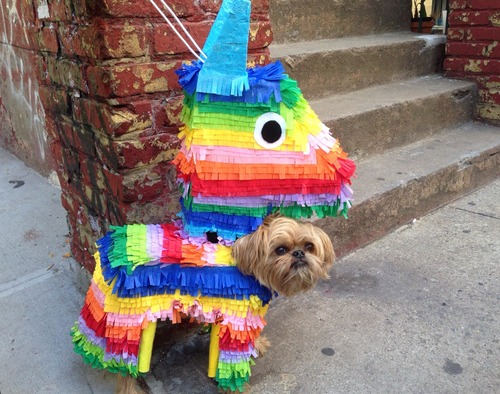 You can a little 9 second video of Mindy's pup walking in his adorable pinata costume here. Oh and if you liked this post, be sure and check out this DIY dog pinata costume and handmade adult pinata costume too!